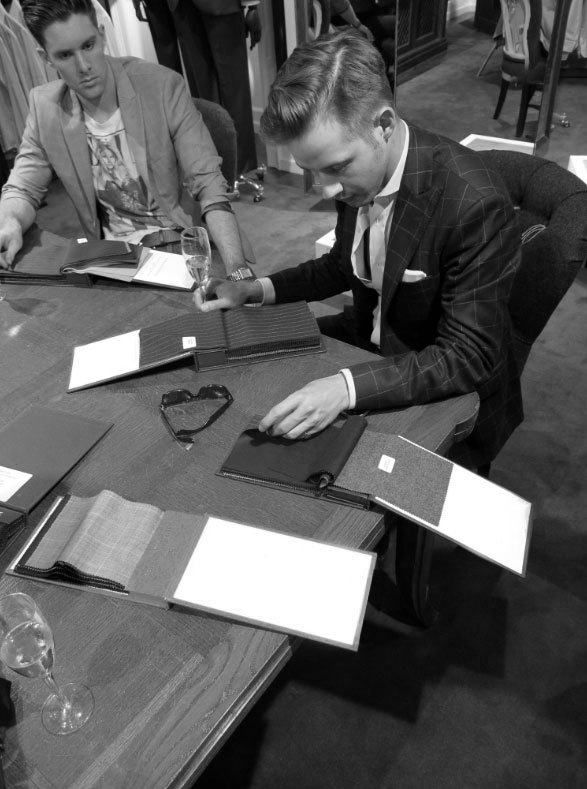 Appointments
Our showroom is located nearby our office.
If you would like to book for a fitting, please let us know your desired time and date via the contact form below. Please note that fittings are strictly by appointment. We regret that we are unable to see anyone who arrives without having scheduled a fitting appointment.
How to book your appointment
Please input your preferred date and time via the contact form. We will respond to confirm that your appointment has been booked and provide you with the full address and additional information way before our scheduled meeting.
Cost
We do not have a standard price list. Prices depend on the quality of fabric chosen and the consumption of fabric based on your body size & shape. There are over thousands of fabrics to choose from for your custom made tailored bespoke garment.
About your fitting
Should you decide to buy bespoke custom tailored made clothing, we will of course need to take your full body measurements to ensure that we are making the correct size for you. It would therefore be helpful if you could wear or bring your best fitting garment along with shoes or heels that are approximately the same height as those that you plan to wear with your bespoke custom made garment.
We would be grateful if you could be on time, as we would like you to have enough time to browse through our collection.
Unable to visit our showroom?
We provide a special online ordering system for our clients who are unable to come in to our showroom. Please feel free to get in contact with us for more information on this option at info@ansfashions.com